MELTDOWN: A Visualization of Climate Change by Project Pressure
Curated by Lina Aastrup
5 June 2019 – 8 September 2019
Naturhistorisches Museum Wien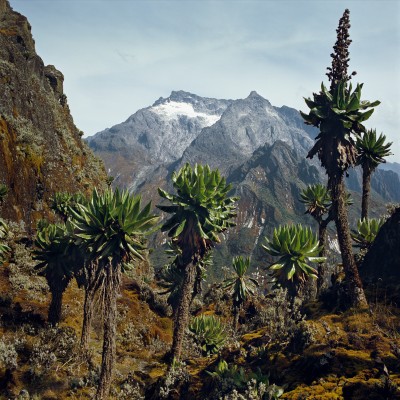 Certainly this was the most challenging and topical exhibition in Vienna this summer, and it is at the Naturhistorisches Museum Wien for only a fortnight more.
MELTDOWN: A Visualization of Climate Change by Project Pressure aims to visually represent the effect of climate change, at times by showing glaciers before (using historic photos taken from various archives, etc.) and after: that is to say now, today. And the change, the loss of a precious planetary resource (and natural beauty as well, of course) was often startling.
Curiously, one effect of the loss of glaciers – as one clump within the exhibition explained – is that borders between countries will need to be re-calibrated and (maybe) redrawn. A process whereby the rightful ownership of assets is called into question and can become, perhaps, a matter of controversy and conflict. So Austria and Italy had a bit of a kerfuffle recently over the discovery of a well preserved prehistoric man. He was found in what was not so long ago Austria, but is now Italy. This case was settled amicably, by all accounts, but we can expect these sort of disputes to multiply in the future.
Another issue is that the loss of glaciers, the dissolution of snow, will make it easier to access natural gas and precious metals and minerals. Already countries are making robust claims over areas of the Arctic, pushing these more seriously than they have done hitherto. And Trump's supposed offer to buy Greenland, which I read about after visiting this exhibition, belongs in this playbook too. Here is a vision of our future: countries squabbling over the planet's dwindling resources, rather than trying to stem their loss, with leaders of the most vociferous countries even denying that climate change is taking place at all.
There is another exhibition at the Naturhistorisches Museum Wien that is well worth your time as well. FLORA PHOTOGRAPHICA: The Time Between, an exhibition of photographs by Petra Lutnyk, runs until 6 October 2019. These are wonderful photographs, mainly of flowers, with a few English roses thrown in the mix. She has  an extraordinary eye for nature's fragility; with each ethereal image you see blossom and decay.
Further details of MELTDOWN can be found here.
Further details of FLORA PHOTOGRAPHICA can be found here.